Being an animal lover can now pay off…literally. Students that have a fondness for our four-legged and winged friends now have an additional resource of possible financial aid to tap into: scholarships for animal lovers. While some of these opportunities vary, they are nonetheless worth submitting to in order to secure the funds needed to afford college.
Not all of these scholarships require applicants to major in an animal related field either.
The Pics for Pets contest (created by the site DoSomething.org) is yet another way for students to possibly get free money for school. Even better, there is no essay portion or GPA requirements–it doesn't even matter what college you plan on applying to. Applicants simply have to be under the age of 25 and a U.S. citizen.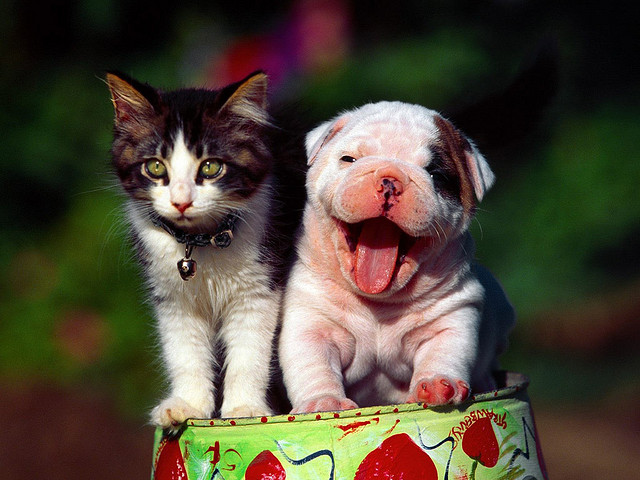 To enter the Pics for Pets Scholarship, applicants can visit the official website or check out the details via the organization's Facebook application page. The next step is to submit photos of animals in shelters that need to be adopted. Because animal shelters lack the funds for top notch advertising, they often aren't able to spread the word fast enough about which pets need good homes. The more photos applicants share of shelter animals via the Facebook app, the greater the chances are of those pets getting adopted.
The grand prize winner will receive $10,000 for their efforts.
Junior Showmanship Scholarship Program
Love dogs, especially purebreds? Are you a member of the American Kennel Club? Then you have a shot at the AKC's Junior Showmanship Scholarship Program. Filling out and submitting the official application, an official copy of your high school transcript and one essay is all it takes to be considered. While no award amount has been published, receiving this type of scholarship would look great on any resume and, of course, it means more funds for school.
The Winner's Circle Scholarship
Veterinary students focusing on getting into equine veterinary medicine may be eligible for the Winner's Circle Scholarship. Winners of this award receive $1,500 to help them afford the costs of their fourth year of veterinary school. Applicants must be currently enrolled in veterinary school as well as be an active member of their local AAEP (American Association of Equine Practitioners) Chapter.
To be considered, applicants need to submit the official application along with an essay, official transcript, two letters of recommendation and brief description of their career goals, among other required documentation.
The Vegetarian Resource Group Scholarship
Many people show their love for animals by becoming vegetarians and refusing to eat meat. Vegetarians that also happen to be graduating high school seniors will want to check out The Vegetarian Resource Group Scholarship, which awards two recipients $5,000 each for school.
Interested students must submit the application, along with an essay (there is a long list of topics to choose from), three letters of recommendation, transcripts from the past two academic years and any documentation and/or proof of activities that show a student has promoted vegetarianism within their school or community.